LAST UPDATED: 12/29/21
Quote & Illustration Request Tracking
You can now track illustration and quote requests at the agent level within Insureio. This is a new feature, released in December 2021 - we'll work to refine it, add more features, and improve reporting capabilities over time. This feature is helpful for agency managers who want to create statuses that help them (and their downline agents) follow up on quote and illustration requests.
---
Quote & Illustration Request Tracking
1. From the user/recruit contact record, click the Production tab and the Add Quote button.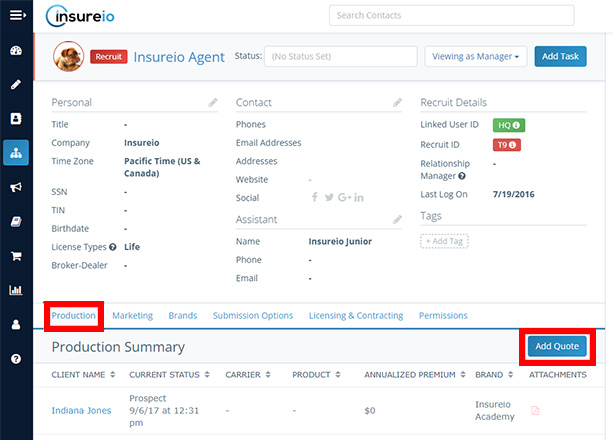 2. Add the quote/illustration details in the input screen. You can add information about the consumer who was quoted as well as product information.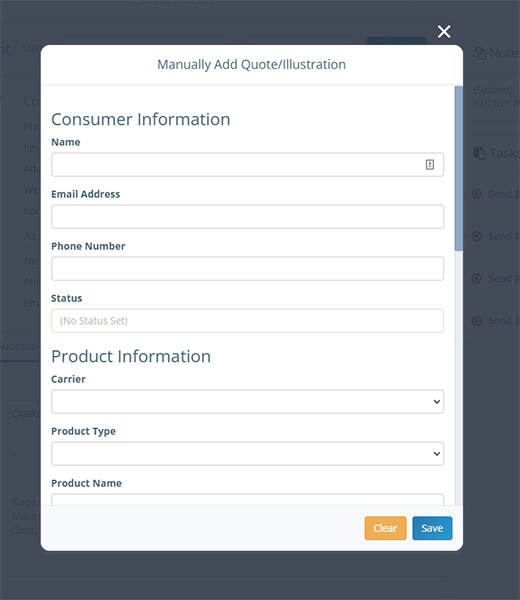 3. If needed, you can attach illustration/quote files. Use the scroll bar on the right to navigate down to the Attach Illustration section.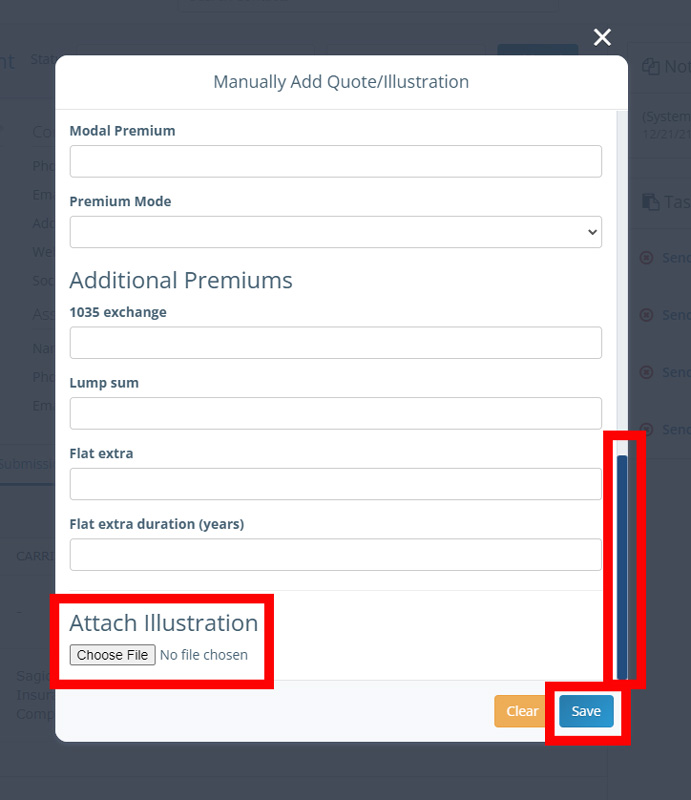 4. Click the blue Save button.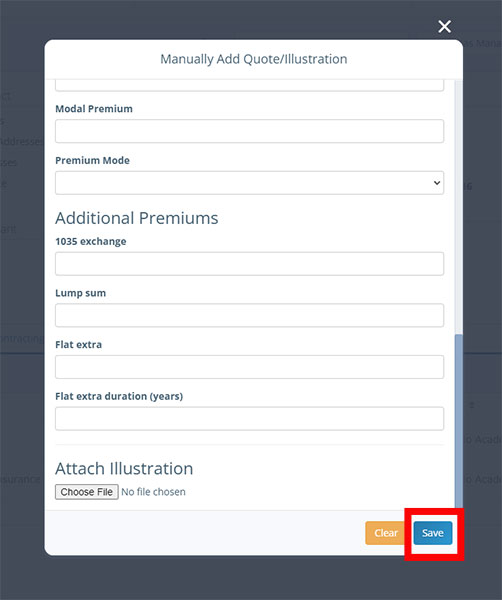 ---
More about This Feature
When you add a quote to an agent/recruit record, Insureio does three things:
Saves a new consumer record. This allows you to track/follow the consumer record, as well as add contact-specific notes and additional files.
Builds an opportunity record on the consumer record. This allow you to add/use statuses to track the progress of a quote.
Saves the document(s) uploaded to the contact record.
Creating a consumer record and opportunity allows you to:
Move the partial consumer record into a full submission ready to be processed. Once you make the sale, you can push the case to our app fulfillment partners, Applicint, etc. and complete the submission process there as allowed by integration/user permissions.
Use Insureio's tracking and reporting capabilities for quotes, cases, and related metrics.