As an Insureio subscriber, you can purchase leads from multiple vendors without leaving Insureio. Best of all, you get an exclusive bulk pricing discount of $1 - $5 per lead.
---
Lead Vendors
Datalot: Term, permanent & final expense leads priced from $15 - $17 per lead with live transfer available (minimum order of 10/week required).
The Lead Republic: Term and permanent leads priced at $40 - a price exclusively for Insureio subscribers (no minimum order required; live transfer only).
Additional lead vendors will be added soon – there are already more in the works.
We were able to negotiate a discount on these leads, thanks to our large community of users. When you buy life insurance leads through the Marketplace, you'll get lower prices than you would if you approached these lead vendors directly. Once you've purchased leads, they'll instantly appear on your Insureio dashboard.
---
The Lead Marketplace: How It Works
Click
Marketplace
in your left-hand main menu.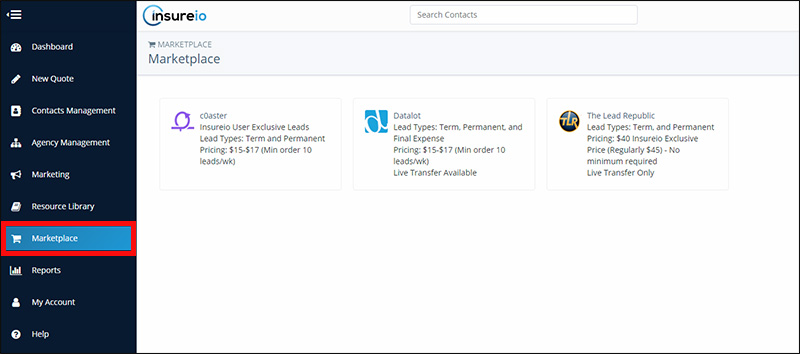 Click the lead vendor you want to buy leads from.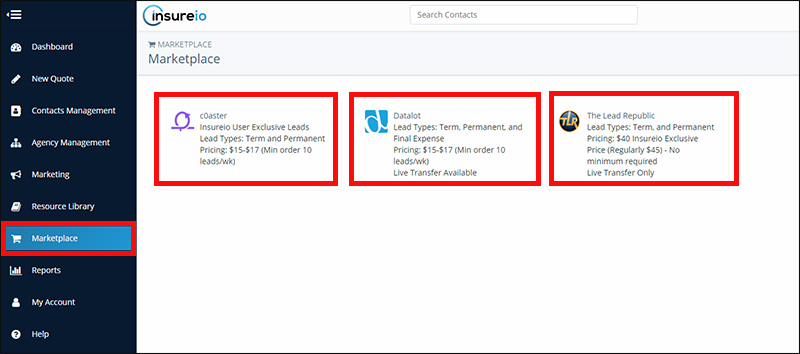 Fill out the lead vendor's order form. If you run an ad blocker in your browser, you may need to pause it for the order form to display correctly.
You can choose how many leads you want per day, what state you'd like leads in, and which days of the week you'd like to receive leads. All you'll need to do is provide the Insureio Profile ID for the brand profile that should be attached to these leads (click here for instructions on how to find that). If you submit your Agent ID instead, the system will automatically assign your purchased leads to your default brand.
When you've completed the form, click Submit.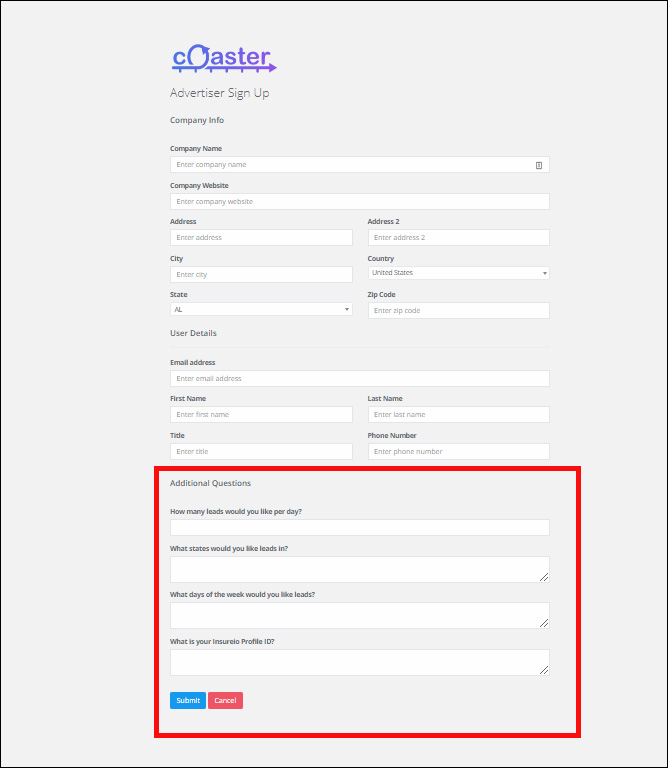 Your purchased leads will automatically appear on your dashboard, with the initial status you selected as the default initial status for that brand.