LAST UPDATED: 6/19/19
The Insureio Marketplace
The Marketplace is where you can browse and buy add-ons for your Insureio subscriptions. Add-ons include purchased lead packages, bulk email capabilities, and more. Don't see an add-on you want? Tell us - and we'll try to make it happen. Access the Marketplace from your left-hand main menu.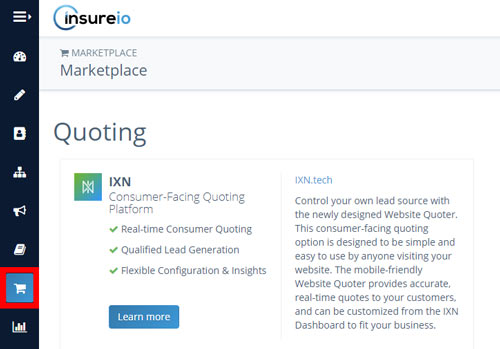 Jump to a section:
Quoting
Lead Sources
Data Management
Marketing
---
QUOTING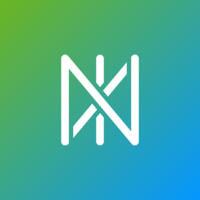 IXN: Consumer-Facing Quoting Platform
Real-time consumer quoting
Qualified lead generation
Flexible configuration & insights
Control your own lead source with the newly designed website quoter. This consumer-facing quoting option is designed to be simple and easy to use for anyone visiting your website. The mobile-friendly website quoter provides accurate, real-time quotes to your customers, and can be customized from the IXN dashboard to fit your business. Click here to see the brochure.
---
LEAD SOURCES
As an Insureio subscriber, you can buy leads from multiple vendors without leaving Insureio. We were able to negotiate a discount on these leads, thanks to our large community of users. When you buy life insurance leads through the Marketplace, you'll get lower prices than you would if you approached these lead vendors directly. Once you've purchased leads, they'll instantly appear on your Insureio dashboard. We currently offer two vendors to choose from.

Datalot: Real-Time Call Marketplace
Lead types: term, permanent, and final expense
Pricing: $15-$17 (min order 10 leads/week)
Live transfer available
Datalot is the leader in pay-per-call advertising for the insurance industry. Our unique platform delivers qualified customers directly into your existing sales process. Agencies spend less time and money on marketing campaigns, and more time focusing on what they do best, closing insurance policies. Datalot is offering Insureio subscribers a special deal - get a $150 account bonus to start with an original deposit of $500. To take advantage of this promotion, call Micaela Pascariello or Jonathon Ramos at (561) 807-6515 today. Click here to see the brochure.
Learn more about Datalot here.

Pinney Insurance: High Quality Leads
Lead types: term, permanent, and final expense
Pricing: Starting at $22 each
Multiple discount opportunities
Get high-quality SEO-generated leads from a top-ranked website. Lead posting available. Click here for details.
Learn more about Pinney Insurance here.
---
DATA MANAGEMENT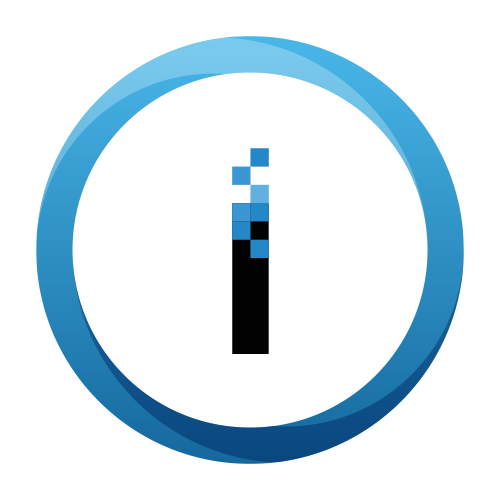 Data Appending Service
Social media data integration
More effective targeting
Improve customer communication
Are your client records missing data? Want to upload social media contacts for your existing clients and prospects? We can help you find and upload that information to make your marketing and customer communications more effective. Click here to contact sales for details.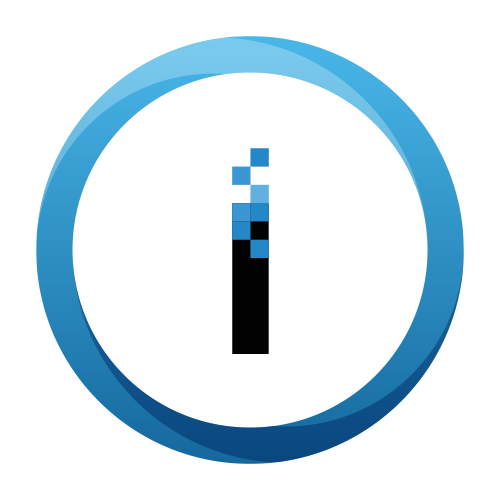 Custom CSV Client List Upload
Batch upload all your contacts
Custom data sets
Fast and easy
Need a customized upload with additional data fields? Our CSV templates can get you started, but if you need more data than our templates provide, the Insureio team can parse, convert, and upload your data for a one-time fee. Click here to contact sales for details.
---
MARKETING TOOLS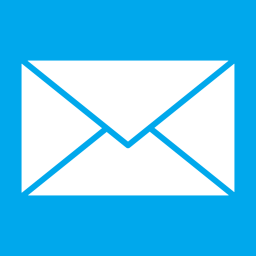 Bulk Email Sending
10,000+ sends per month
Personal email address
Shared IP (dedicated IPs available for additional fee)
Did you know email providers like Gmail and Yahoo put a daily limit on the number of emails you can send? If you're planning on doing bulk marketing, you shouldn't be using these services. Instead, protect your email account and reputation by using a professional bulk email service. Subscriptions start at just $10/month for 10,000 sends! Click here to contact sales for details.