LAST UPDATED: 4/13/21
Recently Viewed Consumers
Insureio can display a screen of your most recently viewed contacts on your dashboard for easy access.
---
If you used the Recently Viewed feature on our old dashboard, it's still here! Now, you'll find Recent Consumers in your left-hand main menu when you hover over the Dashboard icon (first in the list).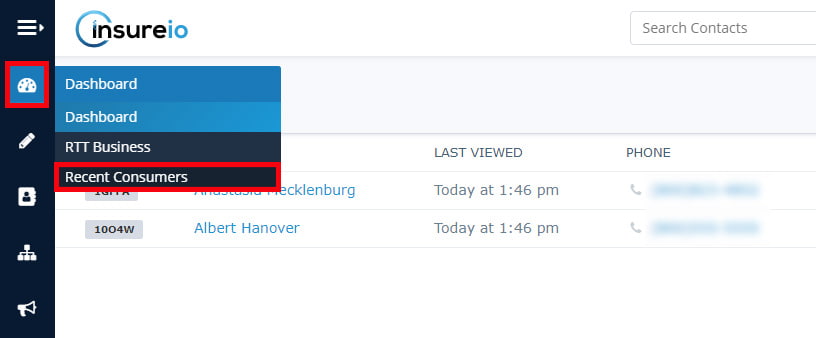 You'll see the contact's unique ID within Insureio, their name, the date and time you last viewed their record, and contact information.
Click the contact's name to be taken to their contact record.
Click their email address to launch your email client and pre-populate an email with their address.
If you use click-to-call, you can also click their phone number to launch a call.