LAST UPDATED: 10/16/19
Link Duplicate User/Recruit Records
What happens if you create a recruit record for a user who was already in the system? Link the two records to eliminate confusion and keep more accurate records.
---
1. Start by locating the duplicate recruit record you just created. Use the search box at the top of Insureio - all recruit records will be marked with the tie icon.
NOTE: You may see multiple recruit records in your search results. This is because all user records are created with a corresponding recruit record. IDs are assigned in ascending order, so the recruit record with the most recent ID is the latest created and most likely your duplicate (i.e., in the image below, the record marked AT was created more recently than the recruit record marked AP, and is the duplicate I'm looking to link).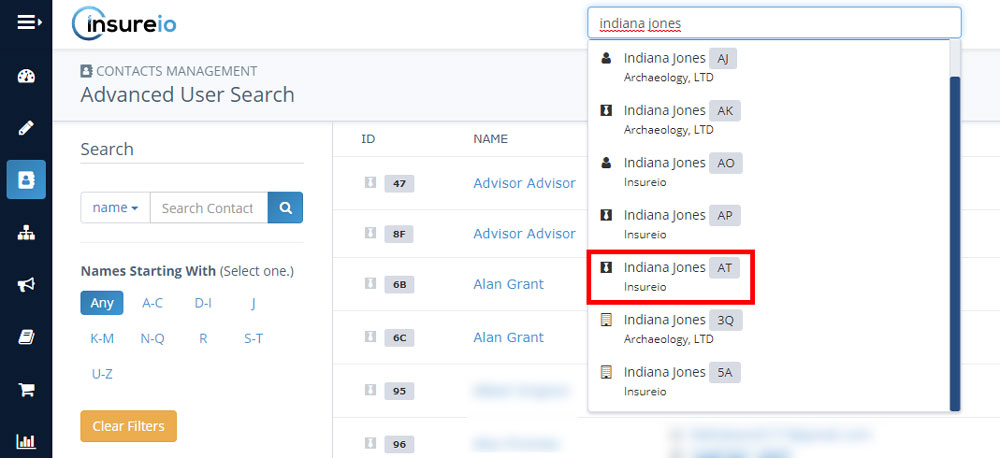 2. Get the full numeric ID of the pre-existing user record you want to link with your duplicate recruit record. To do this, just click into that user record and hover your mouse over the Linked User ID, as shown below.

3. In your duplicate recruit record, look for the Link Account feature in the Recruit Details column. Enter the full numeric ID of the user record you located in the previous step. Click Link.