Located in the Resource Library, the "Impaired Risk Questionnaires" section contains underwriting guides, table shave programs, and more.
---
Impaired Risk Questionnaires
Click Resource Library from your left-hand main menu. Click Underwriting Resources.

Scroll down to the Underwriting Guides chart. You'll find our questionnaires available for download in PDF form.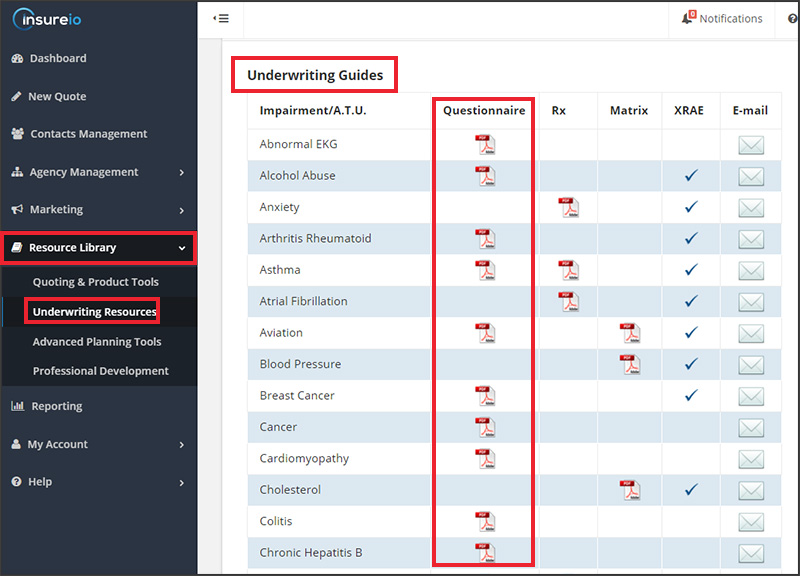 The impaired risk chart offers a variety of information on the impairments listed. Materials available include:
Fact-finding questionnaires to use with prospects who present with the indicated impaired risk
RX for Success - information on the impairment, underwriting considerations, and more
Underwriting matrix with information on best class available per carrier, based on our experience underwriting prospects presenting with the given impairment
Indication of whether a particular impairment is covered in XRAE
You can also click the email icon on the right-hand side of an impairment's listing to send a message to the Insureio underwriting team.
Click any PDF icon to bring up the corresponding questionnaire, RX for Success, or underwriting matrix in a new browser tab.